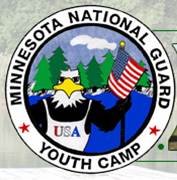 You Can Help Us "Make A Difference in a Child's Life
We are inviting You to Join Us August 7, 2018 at our
11th. Annual Charity Golf Event for our Military Children of Minnesota
MINNESOTA NATIONAL GUARD YOUTH CAMPS
1360 University Ave, Box 132
St. Paul, MN 55104-4086, Phone (763) 670-1257
To: Human Resource/Marketing Divisions
Regarding: Request donation for The Minnesota National Guard Youth/Teen Camp August 7, 2018
Celebrating the 11th Annual Charity Golf Event for military children.
Hello, I am Sandy Maxwell, the tournament Chair for the 11th Annual "Tee it up for the kids" golf charity event. I am reaching out to you today and asking for your support. The Minnesota National Guard Youth/Teen camp provides a unique and enjoyable opportunity for dependents of active and retired men and women of the National Guard to be surrounded by other military dependents in a fun, supportive, educational and patriotic environment. The camp assists the campers in understanding why their parent (s) or guardian (s) volunteer to serve in the National Guard and helps children cope with the stress of separation caused by military duty. With your help we can "Make a difference in a child's life."
The Minnesota National Guard Youth/Teen Camp is a 501C (3). Minnesota Youth/Teen Camp is the first accredited National Guard Youth Camp in the United States that received the American Camping Association (ACA). Youth Camp undergoes inspection for re-accreditation under ACA rules every 3 years. The Camp is located at Camp Ripley, Little Falls.
What can you do to help our military children?
There are several ways. You can make a monetary donation, be a sponsor at our golf event, donate gifts for our silent auction, or sign up for golf and attend our dinner on August 8th. 2017. We just would like you to consider our special event for our military kids in your budgeting for 2018. We do need your help and support. Donations help to offset the camp fees for those children who cannot afford camp, to buy new equipment, bedding, food and more. With your support, we can continue our success and keep the camp available for our military children. Donations of $500.00 and more will be placed on the MNGYC web site for one year, with Logo, Contact Name and Number.
It is a 100% volunteer organization and 100% of the donations we receive go directly to the camp. Our 10th annual Charity Golf Event in 2017 was successful in raising $51,000,000.00 for the Minnesota National Guard Youth /Teen camp. Our 10-year grand total has reached $210,000.00.
No child will be left behind if they want to go to camp. Our annual charity event is the primary fundraiser for the Youth/Teen Camp. We hope you will consider a donation to this very worthy and important event that gives back to the youth of our service men and women of the Minnesota National Guard.
Thank you for your consideration, please feel free to contact me with questions, 612-791-5677 or email me at Sandy@SandyMaxwell.com. With your participation for this special charity, our military children will have a camp. Please send all donations to 3504 Skycroft Drive, St. Anthony, MN 55418. Make checks payable to MNGYC. Thank you for your consideration.
Sandy Maxwell, Tournament Director
Volunteer Fundraiser
612-791-5677
www.MNGYC.Org (Youth Camp website)
Encl. Copy of the 501C (3)